April 2016
Upcoming Events
Sunday, April 24
Celebrate poetry month with Falmouth poet Alice Kociemba and Massachusetts poet Moira Linehan
Location: Eight Cousins
Time: 3:00pm
Alice will read poems from her just-published collection, Bourne Bridge, a "collection [that] pays tribute to the power of family, the influence of place, and the importance of relationships that, like the bridge in the title poem, provide the connections that sustain us." She is the founding director of Calliope Poetry Series, and since 2009 has facilitated a monthly Poetry Discussion Group at the Falmouth Public Library. Alice has also served as the guest editor of Cape Cod Poetry Review and Common Threads, the poetry discussion project of Mass Poetry.
Moira will read selections from Incarnate Grace, her most recent collection, in which she is "wide awake to the perpetually shifting character of the world---a world containing nature, art, and human dilemmas forged by sickness or hard facts" (Eamon Grennan). Moira has worked as an English teacher and an administrator; she now writes full time and occasionally leads poetry writing workshops. Her poems have appeared in many poetry reviews, and her first collection, If No Moon, won the 2006 Crab Orchard Series in Poetry open competition.
Thursday, April 28
I Am Jazz Reading and Community Discussion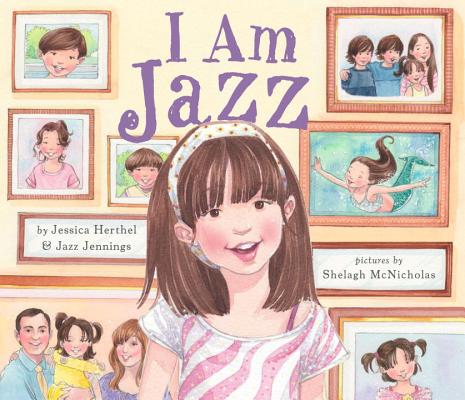 Location: Eight Cousins
Time: 5:30 pm
Sponsored by PFLAG Cape Cod
From
HRC.org
: Teachers, parents and other allies all across the nation are signing up for a national day of action Thursday, April 28, 2016, in support of transgender youth. These readings -- in schools, libraries, bookstores [yay!], even your own home -- will help increase understanding and build more inclusive environments for young people who need to know they are welcomed and loved.
Saturday, April 30
Independent Bookstore Day

Location: Eight Cousins
Time: All Day!
"Consumers control the marketplace by deciding where to spend their money. If what a bookstore offers matters to you, then shop at a bookstore. If you feel that the experience of reading a book is valuable, then read the book. This is how we change the world: we grab hold of it. We change ourselves."
~ Ann Patchett, bestselling author and co-owner of Parnassus Books
Items not available for purchase until April 30, 2016!
May 2-10, 2016
Children's Book Week
Location: Eight Cousins
Time: ALL WEEK!
Children's Book Week is the annual celebration of books for young people and the joy of reading.
Established in 1919, Children's Book Week is the longest-running national literacy initiative in the country. Every year, commemorative events are held nationwide at schools, libraries, bookstores, homes -- wherever young readers and books connect!
Children's Book Week is administered by Every Child A Reader, a 501(c)(3) literacy organization dedicated to instilling a lifelong love of reading in children. The Children's Book Council, the national non-profit trade association for children's book publishers, is an anchor sponsor.
May 5, 2016
What the Kids are Reading: 5 Books (each!) at 5
Location: Eight Cousins
Time: 5:00 pm
For Parents and Teachers of readers ages 8-14. Four librarians and educators will present 5 books (each!) of popular books that kids are currently loving! The event will be moderated by one bookseller.
Stephanie Seales, Children's Department, Falmouth Public Library
Jolie Drury, Educator, Bridgeview Montessori
Elizabeth Abbott, Librarian, Morse Pond Middle School
Sarah Hines, Librarian, Lawrence Middle School
Moderator: Sara Hines, Eight Cousins
5 specialists. 5 books! (each) May 5th @ 5 pm.
See you there!
---
Books to Read While It's Raining
On a rainy day, when I can ignore the dog hairs in the carpet and the pile of laundry, I love to sit down with a good mystery. Some may claim this a "guilty pleasure," however, I do not call it that--it's just so enjoyable to get lost in the intricacies of plot, crime, and whodunit. I have always enjoyed mysteries, from Nancy Drew, in my youth, to Elizabeth George, and on to other, newly discovered authors. One of my recent favorites is Ruth Ware's psychological thriller,
In a Dark, Dark Wood
(out in paperback April 19).

The action takes place in a glass house hidden in the depths of a forest miles from London, where Nora, the protagonist, lives. A group of women have been invited for a "hen party," the British equivalent of a bachelorette weekend. The selection of guests, however, is rather unusual--in fact, Nora hasn't spoken to the bride-to-be-for a number of years. From the first night it becomes apparent that this isn't the usual fun weekend: the guest list has been carefully selected, and secrets will be revealed, secrets that Nora would rather not explore.

Guaranteed to keep you turning pages, In a Dark, Dark Wood is the perfect answer to rainy day blues. And should you fall under the spell of this narrative, I'm happy to report that Ruth Ware has a new psychological thriller coming out in July, The Woman in Cabin 10. ~ Mary Fran
| | | |
| --- | --- | --- |
| | | |
| If you're stuck inside because it's raining, why not start cleaning a few closets. This book gives you guidance for determining which items in your house "spark joy" and which do not. Creating feng shui in your home adds to a relaxing environment, peace of mind, and perhaps even good fortune. ~Cathy v | I would choose this as a rainy day selection because it takes place underground. It calls to mind the grey and dreary feeling of a rainy day. It's a fascinating read about a post apocalyptic society designed to last about 200 years underground, but the lights have started to flicker! ~ Cathy S | Nancy Drew brings me back to my childhood, spending rainy days curled on the couch and becoming absorbed in Nancy's adventures with her cousins Bess and George and their pals Ned, Burt, and Dave. Reading these books is a simple pleasure, and one I hope to share with my daughter on future rainy days. ~Tasha |
| | | |
| Brew a large pot of tea and settle in. The veil between worlds is thin during Spring and Fall. ~ Sara | For when it's raining in your heart. ~ Emily | The Tudor Bride is my pick, because it's set during a time when life is so different. Suddenly rain doesn't seem that bad. ~ Lindsay |