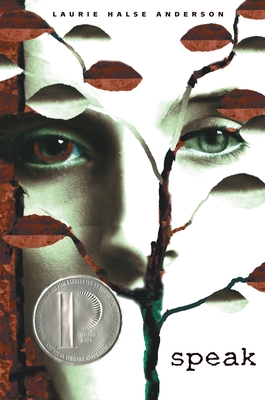 $18.99
Currently not in store. Available to order. Usually Ships in 1-5 Days
Description
---
The first ten lies they tell you in high school.
"Speak up for yourself--we want to know what you have to say." From the first moment of her freshman year at Merryweather High, Melinda knows this is a big fat lie, part of the nonsense of high school. She is friendless, outcast, because she busted an end-of-summer party by calling the cops, so now nobody will talk to her, let alone listen to her. As time passes, she becomes increasingly isolated and practically stops talking altogether. Only her art class offers any solace, and it is through her work on an art project that she is finally able to face what really happened at that terrible party: she was raped by an upperclassman, a guy who still attends Merryweather and is still a threat to her. Her healing process has just begun when she has another violent encounter with him. But this time Melinda fights back, refuses to be silent, and thereby achieves a measure of vindication. In Laurie Halse Anderson's powerful novel, an utterly believable heroine with a bitterly ironic voice delivers a blow to the hypocritical world of high school. She speaks for many a disenfranchised teenager while demonstrating the importance of speaking up for oneself.
Speak was a 1999 National Book Award Finalist for Young People's Literature.
About the Author
---
Laurie Halse Anderson is the New York Times-bestselling author who writes for all ages. Known for tackling tough subjects with humor and sensitivity, her work has sold nearly five million copies. Two of her books, Speak and Chains, were National Book Award finalists. Chains also made the Carnegie Medal shortlist in the United Kingdom. Her YA novel, The Impossible Knife of Memory, was longlisted for the National Book Award.
Laurie was the proud recipient of the 2015 Intellectual Freedom Award given by the National Council of Teachers of English, and the 2011 Free Speech Defender Award given by the National Coalition Against Censorship and presented to her by her hero, Judy Blume. She has also received the 2009 Margaret A. Edwards Award given by YALSA division of the American Library Association, the ALAN Award given by the National Council of Teachers of English, the St. Katharine Drexel Award from the Catholic Librarian Association, and the Outstanding Alumni Award, given by the American Association of Community Colleges. She was also nominated for the Astrid Lindgren Memorial Award in 2017, which is one of her proudest accomplishments because it is presented to children's book creators from around the world in honor of the work and life of Sweden's magnificent Astrid Lindgren.
Praise For…
---
"Speaking out at the 'wrong' time-calling 911 from a teen drinking party-has made Melinda a social outcast; now she barely speaks at all. . .While Melinda's smart and savvy interior narrative slowly reveals the searing pain of that 911 night, it also nails the high-school experience cold. . .An uncannily funny book even as it plumbs the darkness, Speak will hold readers from first word to last." —Starred, The Horn Book