Law and Ethics for Midwifery (Paperback)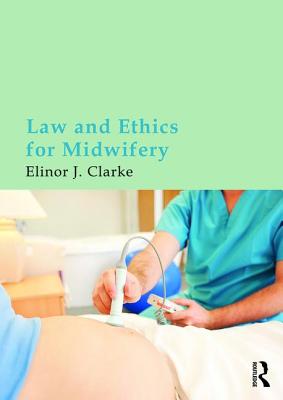 Call for price: 508.548.5548
Description
---
Legal and ethical competence is a cornerstone of professional midwifery practice and an essential part of midwifery training. Law and Ethics for Midwifery is a unique and practical resource for student midwives.
Written by an experienced midwifery lecturer, this text draws on a wide variety of real life case studies and focuses particularly on the core areas of accountability, autonomy and advocacy. Opening with two chapters providing overviews respectively of ethical theories and legislation, the book is then arranged thematically. These chapters have a common structure which includes case studies, relevant legislation, reflective activities and a summary, and they run across areas of concern from negligence through safeguarding to record-keeping.
Grounded in midwifery practice, the text enables student midwives to consider and prepare for ethical and legal dilemmas they may face as midwives in clinical practice.
About the Author
---
Elinor J. Clarke is a Senior Lecturer in Midwifery at Coventry University, UK. Elinor trained at Birmingham Women's Hospital and registered as a midwife in 1982. She worked in hospital and community midwifery before undertaking a PG Certificate in Adult Education. Elinor gained a Masters in Child Care Law and Practice at Keele University. The author has many years of teaching on undergraduate and postgraduate courses in midwifery, nursing and allied healthcare professions. Elinor has considerable experience in teaching law and ethics to student midwives. She has served as an elected member of council for the Royal College of Midwives (RCM). Elinor has particular interest in ethical and legal issues around safeguarding babies and female genital mutilation (FGM). Elinor is a member of an FGM national clinical group.