Highlander Forbidden: A Medieval Scottish Romance (Large Print / Paperback)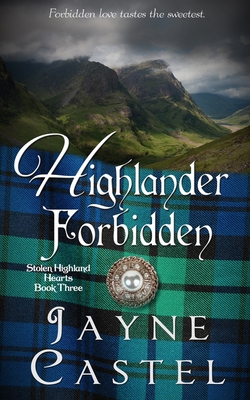 $13.99

Currently not in store. Available to order. Usually Ships in 3-7 Days
Description
---
Forbidden love tastes the sweetest. He should hate her-instead she becomes his obsession. Rivalry and passion collide in Medieval Scotland.
Jaimee Mackay wants to remain unwed, but the time is coming when she must choose a husband. As a laird's sister, it's her responsibility to strengthen clan alliances. But when her brother holds a gathering in her honor, she is shocked when her clan's greatest enemy joins the warriors vying for her hand.
A man she hasn't been able to stop thinking about since a chance meeting months earlier.
Alexander Gunn hates the Mackays. A clan-chief's son, he intends to continue the feud that the Scottish king has done his best to end. Yet the words he and Jaimee shared earlier in the year have resulted in an obsession.
He has to have her.
The connection between Jaimee and Alexander ignites as soon as they meet again. But will the hostility between their clans keep them apart?
Steamy, emotional, and steeped in Scottish history, Jayne Castel's new series, set around the lives and loves of three Mackay siblings, will steal your heart.