My Health Record: A Journal for Tracking Doctor's Visits, Medications, Test Results, Procedures, and Family History: Important Document Organizer (Paperback)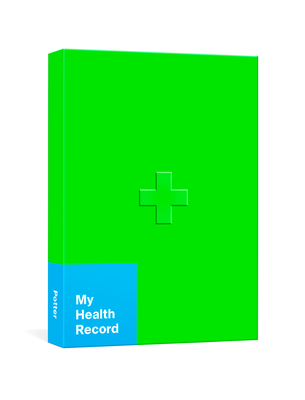 $14.99

On Our Shelves.
Online inventory updates every 24 hours. Call 508.548.5548 to verify.
Description
---
An essential record keeper for caregivers, parents, adult children of aged parents, and anyone who wants one place to access their comprehensive health history.
 
Whether you are tracking medical info for yourself, a loved one, or anyone else in your care, My Health Record helps you keep all the important details, patient history, and other useful information you need to reference while at the doctor's office, in an emergency, or working with at-home caregivers, including:
 
• Provider contacts, insurance records, and health care account information
• Immunization and medication records
• Immediate and extended family history
• History of doctor's visits and procedures, as well as follow-up information
• Tailorable data sheets for important information
• Space to take notes throughout
 
With all this, plus vital information accessible inside the front cover—allergies, emergency contacts, blood, type, religion, and more—it's never been easier to keep your medical history up-to-date and at your fingertips.
About the Author
---
Potter Gift, an imprint of the Random House Group, is a high-end gift and stationery line, specializing in beautifully designed and packaged guided journals, note cards, postcards, and other paper-based novelty products.