CTG Made Easy (Paperback)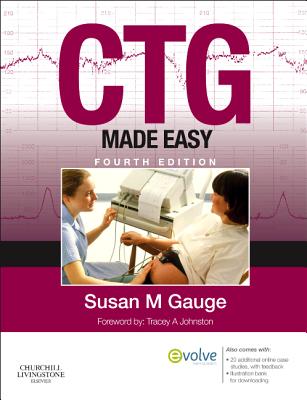 $50.95
Email or call for price.
Description
---
CTG Made Easy 4th edition continues the successful format of previous editions, offering a practical guide to all health professionals involved in monitoring the fetal heart rate during labour, and specifically in the interpretation of CTG traces. The workbook approach remains, with many new and updated case histories and CTGs, all using current terminology and a recommended proforma for interpretation.
The book will aid health professionals to acquire competence and confidence in all aspects of fetal heart rate monitoring during labour, improving the care offered to women and babies.
In-depth debate on choice of intermittent or continuous electronic fetal heart rate monitoring enables correct identification of the appropriate method
Updated references and recommendations from latest national guidelines ensure readers have access to current research-based evidence and expert opinion
Clear explanation of the physiology of baseline and periodic abnormalities provides vital information for interpretation and assessment of fetal compromise
CTG features are described following up-to-date recommendations from NICE
Charts describe the classification of CTGs and illustrations describe variable decelerations to aid understanding
Discussion of current adjuncts to electronic fetal heart rate monitoring give the reader insight into current developments and possible future practice
RCOG and NICE proforma and classifications aid consistency in interpretation and use of terminology
Recent cases of litigation are used to demonstrate the difficulties encountered with monitoring techniques and interpretation of the data, giving the reader an insight into cases that proceed to litigation
New online resources: 20 additional case histories, with feedback, are available online.
Evidence relating to fetal monitoring in labour updated to current national guidance
Expanded section debating the issues surrounding intermittent auscultation versus continuous electronic fetal heart rate monitoring
Expanded section on the physiological control of the fetal heart rate, fetal blood sampling and acid base balance.
Risk management updated, including risks and benefits of current methods of fetal heart rate monitoring, future developments, and legal issues
References comprehensively reviewed, including NICE and RCOG clinical guidelines
New online resources
20 additional case histories, with feedback, available online