The Wrong Man: The Shooting of Stephen Waldorf and the Hunt for David Martin (Paperback)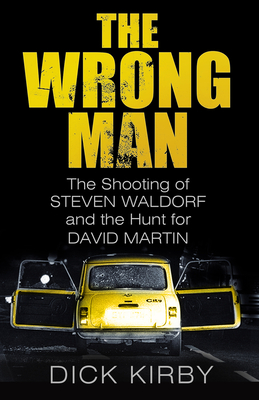 $18.95
Email or call for price.
Description
---
David Ralph Martin was a cross-dressing criminal who carried out a string of sophisticated offenses in the 1970s and 1980s. A prolific burglar, car thief, fraudster, and gunman, he possessed a deep loathing of anyone in authority. In addition, he was a master of disguise and a veritable Houdini when it came to escaping from prison. After shooting a policeman during a botched burglary, he escaped from court on Christmas Eve, 1982. When police believed him to be in a yellow Mini in the Earls Court area with his girlfriend, they opened fire, only to discover they had shot an entirely innocent man – a 26-year-old film editor named Steven Waldorf. The investigation became a cause célèbre at the time, and was subsequently taken over by Scotland Yard's Flying Squad, of which the author was a member. One of the biggest manhunts in the history of the Metropolitan Police ensued, before Martin was finally arrested after dramatically fleeing down the tracks between two Underground stations. Author Dick Kirby reveals for the first time the inside story of the hunt for "the most dangerous man in London," whose eventual arrest brought to an end one of the most contentious investigations in Met history.
About the Author
---
Dick Kirby joined the Metropolitan Police in 1967, and during the next 26 years spent half of his service with Scotland Yard's Serious Crime Squad and the Flying Squad. He is now a true crime historian, having written numerous books including Villains, The Sweeney and The Scourge of Soho.