United by Design: Homes of Cape Cod, Martha's Vineyard, and Nantucket (Hardcover)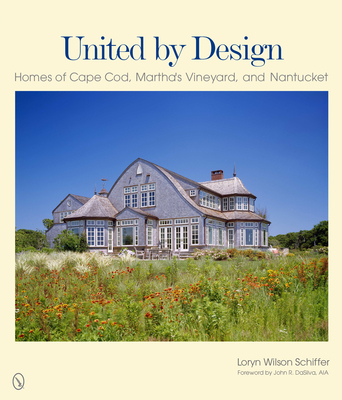 Call for price: 508.548.5548
It is unlikely that we will be able to order this item. Please call 508.548.5548.
Description
---
Discover a diverse selection of beautiful Cape Cod, Martha's Vineyard, and Nantucket homes from a dozen of the top architects practicing in this region. Breathtaking landscapes and water views abound throughout this area, providing a powerful backdrop for the homes that are situated there. With more than 40 projects, this design book features homes ranging from traditional shingle style to very modern designs, and from modest cottages to grandiose estates. Explore them inside and out, and learn about the architects, designers, builders, and other masterminds behind their creation. See the stylistic preferences unique to each architect and firm, including drawings, models, and floor plans, and be inspired to create your own dream home. With a foreword by architect John R. DaSilva, AIA, this is a quintessential coffee table book that makes a perfect gift for all home design and Cape region enthusiasts.
About the Author
---
An architecture and interior design enthusiast, Loryn Wilson Schiffer lives in Unionville, Pennsylvania, with her husband, son, and three Boston terriers.