What is My Dog Thinking?: The essential guide to understanding your pet's behavior (Hardcover)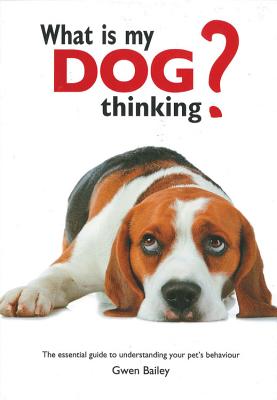 $9.99
Email or call for price.
Description
---
Why does your dog chase their tail?
Why does your dog roll in smelly things?
Why does your dog yawn when they're not tired?
Are they happy, angry, playful, distressed?
From tail wagging to growling, from play bowing to lip licking, this fascinating book explains why your dog behaves the way he does. What Is My Dog Thinking? covers six major aspects of dog behavior: the importance of hierarchy, food and fitness, staying safe, reproduction, social behavior, and people and dogs.
Written by a leading animal behaviorist, this accessible and intriguing book will help you to interpret your pet's behavior and signals.
About the Author
---
First-hand experience with hundreds of different types of cat, naughty and good, has enabled Gwen Bailey to understand their actions and tell us what they are thinking. Gwen Bailey is the Animal Behaviorist for The Blue Cross, Britain's largest animal welfare charity. She is the author of several books about pet care including Rescue Dog and The Perfect Puppy.