The Methuen Drama Book of Naturalist Plays: A Doll's House; Miss Julie; The Weavers; Mrs Warren's Profession; Three Sisters; Strife (Play Anthologies) (Paperback)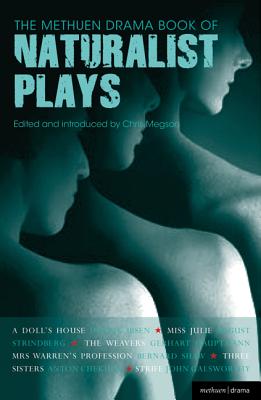 $19.95

Currently not in store. Available to order. Usually Ships in 3-7 Days
Description
---
The study of Naturalist theatre remains a staple and often foundational part of the curriculum at all levels of drama education. This anthology of six of the most commonly studied and revived Naturalist plays from the European repertoire offers a unique compendium that will serve as required reading for drama courses and is ideal for theatre practitioners and fans.
The selected plays perfectly reflect the formal and geographical diversity of Naturalist theatre as well as its major philosophical, political and theatrical preoccupations.
A critical introduction by Dr Chris Megson contextualises the emergence of Naturalist theatre in the late nineteenth century, identifying its principal aims and methods; provides an analysis of the selected plays, mapping their key preoccupations, and ends by considering Naturalism's enduring legacy and resonance today.
About the Author
---
Six of the most influential and most studied European playwrights whose work is associated with the advent and development of Naturalism in the theatre. Dr Chris Megson is Senior Lecturer in the Department of Drama and Theatre at Royal Holloway, the University of London.