The Lost Words (Hardcover)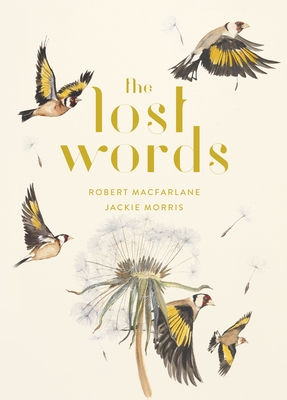 $35.00
Currently not in store. Available to order. Usually Ships in 1-5 Days
Staff Reviews
---
An oversized book with sunning visuals and a poetic homage to the natural world, The Lost Words is phenomenal family book. The lost words refer to nature-focused words that were removed from the Oxford Junior Dictionary — such as acorn and fern, to make room for more contemporary, technology-based terminology. The subtitle, a spell book, references both the magic lost when we disconnect from nature as well as dictionaries being tools for spelling. Each word receives three double-page spreads, including illustrations emphasizing letters, a poem utilizing the letters of each word, and then a wordless, illustrated spread. For lovers of nature and words who delight in the magic of both.
~ Eight Cousins
Holiday Pick 2018
— From
Holiday Picks 2018
Description
---
In 2007, when a new edition of the Oxford Junior Dictionary -- widely used in schools around the world -- was published, a sharp-eyed reader soon noticed that around forty common words concerning nature had been dropped. Apparently they were no longer being used enough by children to merit their place in the dictionary. The list of these "lost words" included acorn, adder, bluebell, dandelion, fern, heron, kingfisher, newt, otter, and willow. Among the words taking their place were attachment, blog, broadband, bullet-point, cut-and-paste, and voice-mail. The news of these substitutions -- the outdoor and natural being displaced by the indoor and virtual -- became seen by many as a powerful sign of the growing gulf between childhood and the natural world.
Ten years later, Robert Macfarlane and Jackie Morris set out to make a "spell book" that will conjure back twenty of these lost words, and the beings they name, from acorn to wren. By the magic of word and paint, they sought to summon these words again into the voices, stories, and dreams of children and adults alike, and to celebrate the wonder and importance of everyday nature. The Lost Words is that book -- a work that has already cast its extraordinary spell on hundreds of thousands of people and begun a grass-roots movement to re-wild childhood across Britain, Europe, and North America.