Cape Cod Noir (Akashic Noir) (MP3 CD)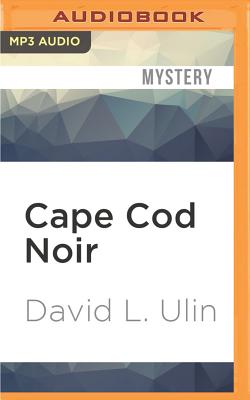 Call for price: 508.548.5548
It is unlikely that we will be able to order this item. Please call 508.548.5548.
Description
---
Launched with the summer '04 award-winning bestseller Brooklyn Noir, Akashic Books continues its groundbreaking series of original noir anthologies. Each book is comprised of all-new stories, each one set in a distinct neighborhood or location within the city of the book.
Los Angeles Times book critic David L. Ulin has been vacationing in Cape Cod every summer since he was a boy. He knows the terrain inside out; enough to identify the squalid underbelly of this allegedly idyllic location. His editing prowess is a perfect match for this fine volume.
From the introduction by David L. Ulin: "For me, Cape Cod is a repository of memory: forty summers in the same house will do that to you. But it is also a landscape of hidden tensions, which rise up when we least anticipate. In part, this has to do with social aspiration, which is one of the things that brought my family, like many others, to the Cape. In part, it has to do with social division, which has been a factor since at least the end of the nineteenth century, when then summer trade began. There are lines here, lines that get crossed and lines that never get crossed, the kinds of lines that form the web of noir. Call it what you want--summer and smoke is how I think of it--but that's the Cape Cod at the center of this book."