Tantra: Path of Ecstasy (Paperback)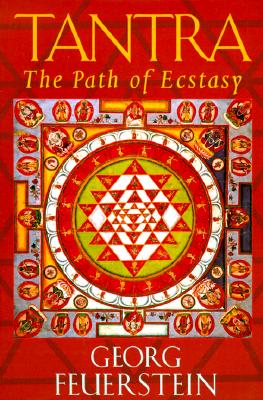 $23.95
Email or call for price.
Description
---
Today's foremost yoga researcher offers a clear and lively introduction to the history, philosophy, and practice of the Tantric spiritual tradition
 
Tantra—often associated with Kundalini Yoga—is a fundamental dimension of Hinduism, emphasizing the cultivation of "divine power" (shakti) as a path to infinite bliss. Tantra has been widely misunderstood in the West, however, where its practices are often confused with eroticism and licentious morality. Tantra: The Path of Ecstasy dispels many common misconceptions, providing an accessible introduction to the history, philosophy, and practice of this extraordinary spiritual tradition.

The Tantric teachings are geared toward the attainment of enlightenment as well as spiritual power and are present not only in Hinduism but also Jainism and Vajrayana Buddhism. In this book, Georg Feuerstein offers readers a clear understanding of authentic Tantra, as well as appropriate guidance for spiritual practice and the attainment of higher consciousness.
About the Author
---
Georg Feuerstein, PhD, (1947–2012) is internationally respected for his work on Yoga and is the author of over fifty books. He designed and taught several distance-learning courses on Yoga philosophy for Traditional Yoga Studies. For more information, go to www.traditionalyogastudies.com.
Praise For…
---
"A wide-ranging compendium of Hindu, Tantric, Shaivite texts almost impossible to find in one place elsewhere. . . . a comprehensive and provocative commentary on the basic and advanced precepts of Tantric yoga. Written with literate modesty and erudition, this book is an invaluable resource."— Publishers Weekly

"Georg Feuerstein, who is arguably today's foremost Yoga researcher, has given us yet another very valuable book. Tantra: The Art of Ecstasy is the first nonacademic but sound and well-rounded introduction to the Hindu Tantric heritage since Sir John Woodroffe's pioneering publications of the 1920s. It corrects many widespread misconceptions and shows Tantrism to be a complex and intriguing tradition that deserves deeper study. Recommended reading for all students of Hinduism, Yoga, and spirituality in general."—Professor Subhash Kak, Ph.D., author of India at Century's End and coauthor of In Search of the Cradle of Civilization