The São Paolo Issue: Aperture 215 (Aperture Magazine #215) (Paperback)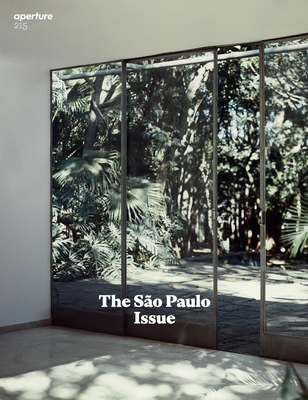 $24.95
Email or call for price.
Other Books in Series
This is book number 215 in the Aperture Magazine series.
Description
---
The best photography and critical writing produced in Brazil today. This edition of Aperture features some of the best photography and critical writing being produced in Brazil today, as seen through the prism of the dynamic city of S o Paulo. Working in collaboration with guest editor Thyago Nogueira, editor of Brazilian photography magazine ZUM and head of the Contemporary Photography Department at Instituto Moreira Salles in S o Paulo, this timely issue features portfolios of great photography and writing by Brazilian curators, critics and historians, as well as highlights from the leading institutions and galleries of the largest city in the largest country in South America. In the Words section, S rgio Burgisurveys the city's artistic activity across the twentieth century; Natalia Brizuela tells the story of Hercule Florence, who pioneered an early form of photography; Ronaldo Entler presents five politically engaged photography collectives; Cassiano Elek Machado reviews one record of the city's nuances and conflicts as preserved in photobooks; and Silas Mart looks at a new network of independent exhibition venues, residences, and galleries. The Pictures section features Christopher Phillips on Caio Reisewitz's lush imagery; Helo sa Espada on Geraldo de Barros's post-modern photographs; Agnaldo Farias on B rbara Wagner's alternate version of Afro-Brazilian performance groups; Tobi Maier introduces conceptual artist Hudinilson Urbano Jr.; Rodrigo Moura on Mauro Restiffe's photographs of Oscar Niemeyer's funeral; Ana Maria Maia on Jonathas de Andrade's subtly subversive Education for Adults posters; Sarah Hermanson Meister on Regina Silveira's 1970s photograms; a portfolio of recent work from emerging photographer Sofia Borges; and Claudia Andujar explores the experience of Eastern European immigrants fleeing the Second World War.