M22 Sizing Water Service Lines and Meters, Third Edition (Paperback)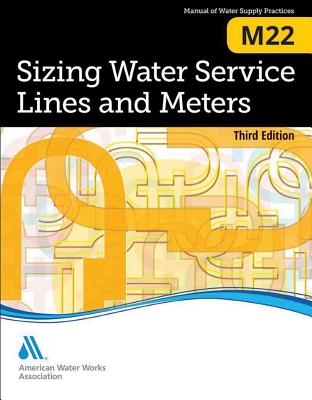 $114.00

Currently not in store. Available to order. Usually Ships in 3-7 Days
Description
---
This edition expands the ways to approach the sizing of water service lines and meters and offers improved methods for the sizing of dedicated irrigation meters. This manual also covers a useful field method called Demand Profiling that can be used to evaluate actual customer use patterns and help optimize meter size selection.
The data presented in M22 were obtained from field measurements, utility surveys, technical publications, and hydraulic design calculations. This manual emphasizes that utilities having more information about a specific sizing situation will result in the best sizing decision from the tap to the meter. This information has been condensed into a simplified format to assist readers in addressing most common service conditions.
The methods contained in this manual are appropriate for water utility managers, engineers, planners, technicians, field operations personnel, and consultants involved with designing and constructing projects requiring water service.