Michael's Row (Paperback)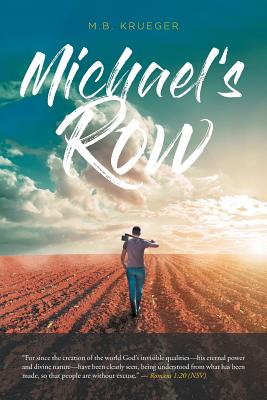 $15.95
Email or call for price.
Description
---
Coming to terms with a loving God is not always straightforward. Add to that amnesia and feelings of being overwhelmed and that decision, among others, becomes that much more complicated. When Michael awakes in Mercy Hospital with a broken leg and no memories of his past, his world becomes a whirlpool of conflicted emotions. Questions come from everywhere. Who is he? Why was he found climbing in a forbidden zone of the mountains; more so without proper gear and no identification? Later when the hospital discharges him, where is he supposed to live and continue his recovery? Fortunately, the sun seems to favor strangers in the township of Mercy, Colorado. The doctor on his case has a brother who pastors a neighborhood church and just happens to have a spare bedroom, which he offers to Michael. Freed from the protective yet inquisitive gaze of the nursing staff, Michael finds more stressors on the outside. Pastor Phillip's family is loving and kind, but it does not take long before their interest in his spiritual destiny begins to show. Though the thought of a caring deity intrigues him, it pales in importance behind his own desires to remember. Then there's the untrusting sheriff and the newspaper reporter that is certain Michael is running from a dishonest past. Even the caring cancer patient who befriends him seems to have her own designs and plans for Michael's future. How much outside probing and self-doubt can a man experience before he simply gives up?