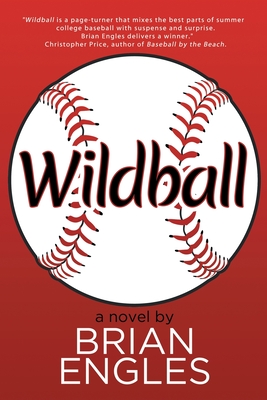 Staff Reviews
---
This Falmouth native's first novel involves a college shortstop who is playing summer ball in a prestigious Cape league. Having been abused by a high school coach who has died before he can be tried, Shane has to navigate his own emotions as well as the ramifications of the abuse. Well-written and thought provoking.
~ Eight Cousins
— From
Summer Picks 2018
Description
---
Set in seaside Nailer's Cove, Wildball is the story of Shane Monoghan - one of the best collegiate shortstops in the Nation. While playing summer ball in the prestigious Cove League, Shane fights for his position both on the field and off. Balancing a complicated host family and his brother's redeployment to Iraq, Shane learns that his high school coach Mike Calloway, the man responsible for developing him as a player and bullying him relentlessly, just passed away.
Unable to process his anger at Calloway, Shane finds comfort and distraction in mentoring a local kid, Noah Kinton, while stepping into the role of Team Captain for the Brigs. But when a former teammate asks for Shane's support in coming forward about Calloway's abuse, Shane's life begins to unravel.
This coming-of-age tale examines the consequences and catharsis of honesty as Shane risks his future in the game by reconciling a past he can no longer outrun.