Conceivable: The Insider's Guide to Ivf (MP3 CD)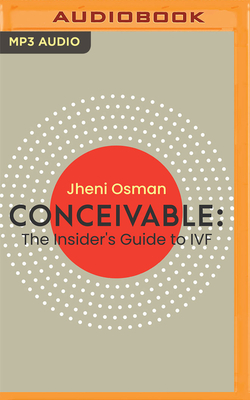 $24.99
Email or call for price.
Description
---
IVF can seem like a daunting prospect. An often expensive emotional and physical roller coaster, and one that is filled with new and strange jargon. How do you choose a clinic or decide which treatment options are right for you? And how do you avoid getting sucked into a black hole of late night googling, searching for answers?
This fully up to date handbook contains everything you need to know about the ever evolving world of IVF, with professional insights from top level consultants and counsellors. Science journalist Jheni Osman holds your hand through the process, taking you step by step through each stage, and cuts through the confusing terminology and information overload.
Find out exactly how IVF and ICSI work, what the different medications involved do, and the costs involved. Learn about why some of us struggle to conceive, how to handle the ups and downs, and what can be done to improve your chances of conception via IVF.