Growing Indoor and Outdoor Succulents: Plants, Soil, Care, Arrangement (Paperback)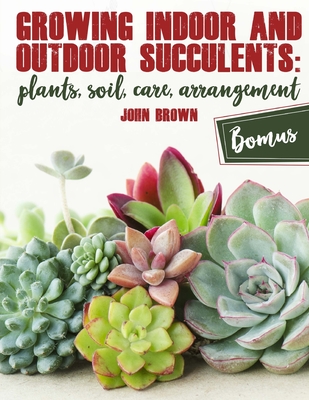 $189.99
Email or call for price.
Description
---
This is a handy guide for all garden lovers. Make your indoor or outdoor garden look magically. Enliven your garden with the succulent plants. Discover the succulents for yourself. Learn the benefits of growing succulents. These words might sound weird for beginners and even for plants guru. But with the help of this amazing book, you will find out what is the succulent garden. You will learn their types, their overall structure, find an explanation what conditions they best thrive in and how best to treat them. Learn what is the succulent soil, figure out the best place for the flowering succulents location, the important amount of light for the hanging succulents and of course, the succulent care.
Are you interested in these cactus plants, but do not know where to buy succulents and which are the best succulent pots?This and lots of another useful information is included in this little wonderful book. Go find a cactus for sale and start changing your garden into the picturesque lovely place. Enjoy the time spent for the hobby.