Srimad Bhagavatam: A Comprehensive Guide for Young Readers: Canto 1, Volume 2 (Paperback)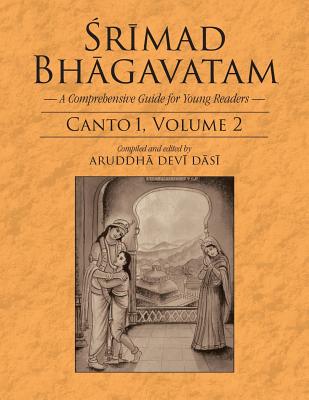 $14.00
Email or call for price.
Description
---
Srimad Bhagavatam is an incomparable treasure house of Krishna's pastimes, and by studying Srimad Bhagavatam our children can gain spiritual knowledge, language and reasoning skills, and most importantly, devotion for Lord Krishna. This guide provides children, parents, and teachers with a delightful way to study Srila Prabhupada's Bhagavatam, chapter by chapter. After you have read and discussed the translations with your children, you can turn to this guide for a chapter summary, key themes, analogies, and character descriptions. There are many fun and educational activities for each chapter, including word searches, language puzzles, art projects and songs. The activities accomodate a range of different learning styles, with the aim of cultivating in our children a lifelong love for reading Srimad Bhagavatam.