The Fair Trade Ingredient Cookbook (Paperback)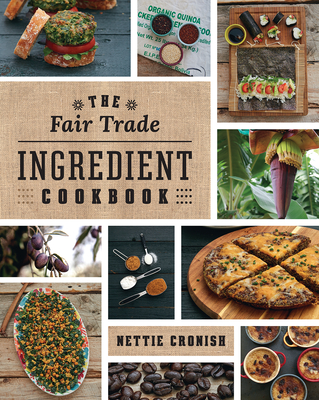 $34.95

On Our Shelves.
Online inventory updates every 24 hours. Call 508.548.5548 to verify.
Description
---
New from the author of the acclaimed Everyday Flexitarian
We live in an age when consumers are more informed than ever about what they buy, eat and use. Local producers and chefs educate their customers to understand exactly where the food they consume comes from and how it was grown or raised. People are eager to educate themselves, and to spend money on products and ingredients that benefit their bodies, environment and communities. That is why buying fair trade ingredients has a tremendous social impact.
With The Fair Trade Ingredient Cookbook, Nettie Cronish gives consumers an understanding of the process -- explaining how an ingredient qualifies for fair trade certification and how that product reaches a supermarket shelf. Each chapter will include an interview with a fair trade producer and provide background along with the benefits of fair trade ingredients.
From the cocoa farmers in Belize, the campesina coffee growers of Chiapas, the banana farmers and workers of Ecuador, to the Palestinian olive growers of the West Bank, this book is the story of farmers and workers sharing the desire for a better world.
The Fair Trade Ingredient Cookbook is filled with many diverse recipes using fair trade ingredients that would charm many a palate, including:
Chai Rice Pudding using fair trade coconut milk
Garlic Braised Swiss Chard using fair trade olive oil
Guinness Cocoa Cake using fair trade cocoa
Organic Meringues using fair trade sugar
Quinoa Falafel Balls using fair trade quinoa
Espresso Glazed Coffee Cake using fair trade coffee
Curried Banana Cream Pie using fair trade bananas.
About the Author
---
Nettie Cronish is a food writer, recipe developer and health and wellness seminar instructor. She has been teaching vegetarian cooking classes for the past 20 years and is the author of 7 cookbooks including Everyday Flexitarian, Flex Appeal and Nourish. Nettie lives in Toronto, Ontario.