Adult Jigsaw Puzzle Nel Whatmore: A Million Shades: 1000-Piece Jigsaw Puzzles (Other)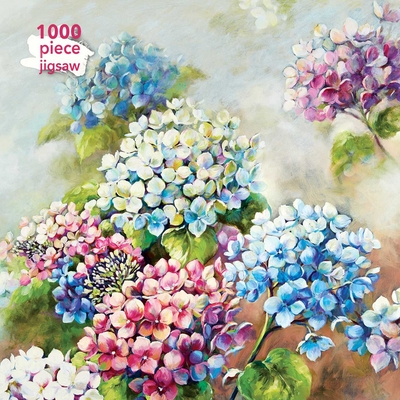 $19.99
On Our Shelves.
Online inventory updates every 24 hours. Call 508.548.5548 to verify.
Description
---
Part of an exciting series of sturdy, square-box 1000-piece jigsaw puzzles from Flame Tree, featuring powerful and popular works of art. This new jigsaw will satisfy your need for a challenge, featuring artist Nel Whatmore's A Million Shades. This 1000 piece jigsaw is intended for adults and children over 13 years. Not suitable for children under 3 years due to small parts. Nel Whatmore is a fine artist, well known for her floral paintings and abstracts. As with many of her paintings, A Million Shades was built up over several months, until Nel was happy with the final piece. A contemporary colourist, her paintings are both expressionist and evocative. She seeks t o constantly explore mediums and their ability to convey emotion. Her work i's varied, with landscapes and skyscapes featuring alongside still life and floral works, which encapsulate her interest in expressionist painting. She express es her love of flowers not only through her fine art, but also her textile designs, and regularly exhibits her work at the Chelsea Flower Show.
About the Author
---
Designed and developed at Flame Tree Publishing, independent publisher and creator of fine, illustrated books, journals and art calendars.