Design in the Age of Change (Paperback)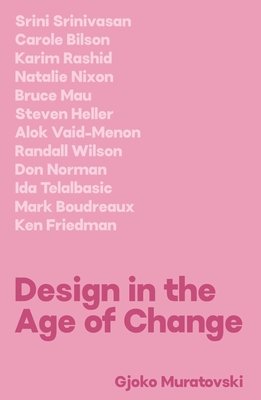 Call for price: 508.548.5548
Description
---
How design can change the world.

Change is the only constant. In 2020 the world experienced a global pandemic, social inequalities, climate change, racial injustices, riots and unrests, and rapid advances of new technologies. Although many fear change, it is the job of designers to create and thrive in such times. To document our present moment, Gjoko Muratovski invited ten highly influential design figures—including iconic design leaders such as Carole Bilson, Karim Rashid, Bruce Mau, Steven Heller, and Don Norman—to reflect on the current state of affairs. By looking to the past and reflecting on the present, these designers project very personal images of the future that they would like to see. The conversations are broad, covering topics as diverse as beauty, race, and gender to design activism and economic resilience.
About the Author
---
Gjoko Muratovski is a global design expert and innovation specialist who works with leading universities, Fortune 500 companies, and governments from around the world.