Perfect Potty Training: Fail-Proof Solution to Crying, Wet Pants, Bed Wetting & Accidents During Toilet Training (No More Diapers Book) (Paperback)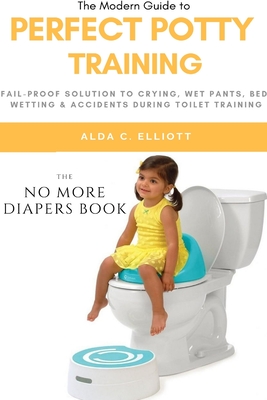 $19.98
Email or call for price.
Description
---
Potty training doesn't necessarily need to be hard. This Potty Training book makes it easy to get your child to start using the toilet fast and naturally because it's filled with expert advice accrued over tens of thousands cases, which has instructions with practical real life experience and advice to take you through the process of preparing child for potty training. In this potty training book, you will learn; ** Effective child-friendly strategies for successful potty learning. ** How to understand your child's reasoning sense for learning new things. ** How to recognize when your child is ready for potty training. ** How to overcome bed wetting. ** How to derive your child-specific potty training strategy that works flawlessly. ...and more. This book helps to keep you at peace during every potty accident by rendering kind, loving, natural and conversational approach and strategies to take the stress out of potty training.