Keto Vegetarian Cookbook: Ketogenic Recipes for Vegetarians for Weight Loss and a Healthy Lifestyle (Paperback)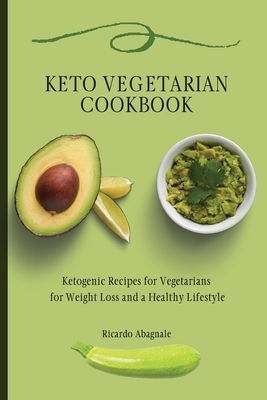 $22.95

Currently not in store. Available to order. Usually Ships in 3-7 Days
Description
---
Are you thinking about following the ketogenic diet?
Have you seriously considered switching over to a vegetarian diet from a regular diet, but have no idea how to get started?
Do you want to incorporate both for maximum results and optimum taste?
The ketogenic diet has become a firm favorite with dieters around the world due to its incredible results that millions have benefitted from. The sheer range of foods that can be eaten is impressive enough but when you add great dishes into the mix you get amazing tasting food that is good for you as well.
In this special cookbook, Ricardo Abagnale shows you how to finally ditch the meat-based life in favor of a vegetarian-based one with 50 recipes crafted to keep you in perfect health and peak physical condition, without compromising on taste
This new book gives you dozens of Delicious Recipes that will help you get the most from your diet while losing weight at the same time, with sumptuous dishes like:
TOMATO AND AVOCADO PIZZA
AVOCADO AND RADISH BOWLS
MUSTARD CABBAGE SALAD
GRILLED PORTOBELLO WITH MASHED POTATOES AND GREEN BEANS
ZUCCHINI VEGAN BACON LASAGNA
And dozens more...
Whether you're taking your very first steps on this path to holistic wellness or you've dropped off in the past and are trying to recommit to the keto vegetarian lifestyle, this cookbook has everything you need to change your health and your life for the better.
Scroll up now and click Add to Cart for your copy