Sippewissett: Or, Life on a Salt Marsh (Hardcover)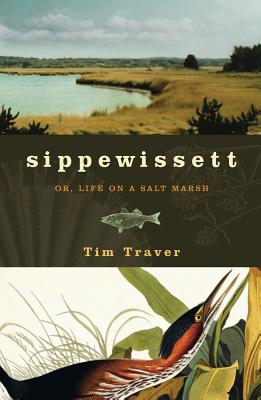 Call for price: 508.548.5548
It is unlikely that we will be able to order this item. Please call 508.548.5548.
Description
---
Tim Traver's Sippewissett is heir to a rich history of nature writing. Akin to classics like Aldo Leopold's A Sand County Almanac and Annie Dillard's Pilgrim at Tinker Creek, the book forms an eloquent bridge between ecology and memory, science and art. Traver alternates between remembrances of the Cape Cod salt marsh where he spent his boyhood summers and the history of Sippewissett, a place that has been studied by many of America's great biologists, from Louis Agassiz to Rachel Carson.
There is poetry in his retelling of the past, a childhood of mud and tides and water; there is great love in the peace and satisfaction he finds later in life fishing and clamming and watching his own children discover the secrets of the marsh. Traver manages to weave these personal details into mesmerizing historical passages and meditations on the ecology of place that read like whodunits; one discovery leads to another, from the most beautiful dance of life to more somber considerations, such as the way the marsh can tell us so much about our environmental crises. Sippewissett is an intimate exploration of place by a man of science and strong family bonds. Here is one of ecology's most studied places through the eyes of someone determined to make sense of its beauty and complexity--at once private and public--filled with poetry yet grounded in science, a place disappearing in the face of development and global climate change.