The Whole Foot Book (Paperback)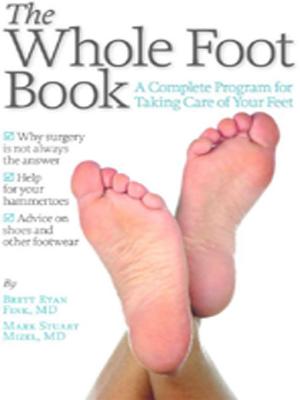 $16.95
Email or call for price.
Description
---
Foot pain and injuries can thwart everyone from the athlete to even the weekend warrior. While many books review basic foot and ankle conditions, The Whole Foot Book offers numerous solutions for each problem, as there is no one best solution - different treatments work for different feet. This comprehensive resource covers footwear basics, prevention, and treatments along with clear diagrams, photos, and charts that demonstrate techniques and solutions. It covers common foot problems faced by diabetics, seniors, and athletes, including bunions, hammer toes, corns, calluses, warts, and skin maladies. In also features a chapter on choosing the proper footwear, gives advice on when to seek professional attention and helps you to understand when foot surgery is not and is not necessary, and highlights recent advances in foot surgery. But The Whole Foot Book goes further and addresses less common issues including neuropathy, blood clots, and HIV/Aids among others. The book really covers the whole foot.
Special Features:
Addresses the most common sources of foot pain including nail conditions, skin conditions, heel spurs, bunions and swelling
Provides detailed step-by-step instructions for self-care of skin and nails
Helps you to understand when foot surgery is not and is not necessary
Provides easy-to-understand explanations of the causes of foot pain