NADA (Ldp Bibl Romans) (Hardcover)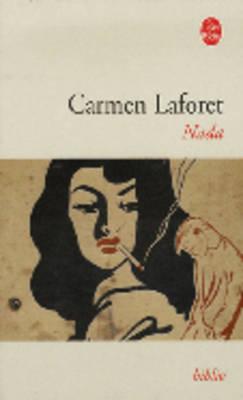 Call for price: 508-548-5548
It is unlikely that we will be able to order this item. Please call 508.548.5548.
Description
---
Andr a a dix-huit ans lorsqu'elle d barque Barcelone pour suivre des tudes de lettres. Elle loge dans sa famille, rue Aribau, et elle a h te d'apprendre et de vivre. Mais la r alit qu'elle d couvre est bien diff rente de ce qu'elle esp rait.
Dans ces ann es 1940, Barcelone est une ville touffante, bris e par le r gime franquiste, hant e par les souvenirs de la guerre civile, ravag e par la p nurie et la mis re, o s'agite une petite bourgeoisie conformiste et frileuse. Entre une grand-m re's nile, deux oncles, l'un sadique, le second artiste rat et aigri, et une tante en proie un go t morbide d'autodestruction, Andr a ne peut rien esp rer. Avec qui partager ses r ves ? Avec Ena, l'amie rencontr e l'universit et qui l'initie aux plaisirs de la jeunesse boh me ? Mais quelles perspectives ces contestataires dor's peuvent-ils esp rer ?
Ecrit en 1944 par une jeune femme de vingt-trois ans,
Nada
re ut l'ann e suivante le prestigieux prix Nadal. Symbole de la renaissance du roman espagnol, il marqua profond ment toute la g n ration des crivains ib riques de l'apr s-guerre.