Potty Training: A Step-by-Step Guide on How to Train Your Toddler Easily (Paperback)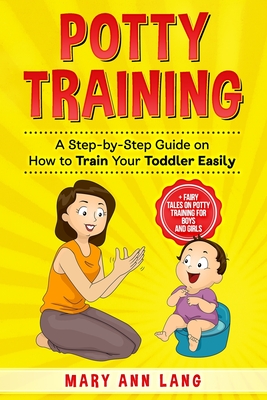 $12.99
Email or call for price.
Description
---
Is it time to potty train your toddler? Not sure how to start? Or maybe you are already desperate after unsuccessful attempts?

Here is a book that has everything you will need to easily potty-train your child. It will teach you everything that you need to know to say goodbye to diapers forever. Whether you're a stay-at-home parent or you work full time, this book is full of tips and tricks that make potty training easy, no matter your situation.
Some things you will learn from this book:
how to choose the optimal age for potty training
how to get started correctly
which potty training method to use
what the relationship is between speech development and success in potty training
and more
+ Fairy tales on potty training for boys and girls

This book has the answer no matter what challenge you face in getting your child ready to potty train - written by an expert who helps you understand everything you as a parent might need and the mistakes to avoid along the way.
If you are ready to potty train your toddler the right way, you need to get this book right now
Grab your copy today by clicking the "Buy now" button at the top of this page.