By

EightCousins
29 / Mar / 2021
Mary Swope
Virtual Author Presentation Sponsored by the West Falmouth Library
Thursday, April 8th
7:00 pm
Free, with Registration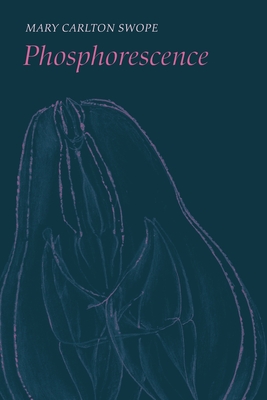 April is National Poetry Month, and the Library is pleased to host local poet Mary Swope on Thursday, April 8th at 7pm via Zoom. Mary will read from her collection, Phosphorescence. To register for this free presentation, please email the Library at westfalmouthlibrary@gmail.com
In this collection of poems that explore forms and freedoms, written over a period of sixty years, Mary Swope traces the trajectory of a life. With a painterly eye, and an ear for the music of language, her poems celebrate the joys, pleasures and sorrows of living in the natural world and puzzle over the complexities of human relationships, both to one another and to Earth, the planet on which our very lives depend.
About the author: Mary Swope—New Yorker by birth, Cape Codder by choice and family tradition— has followed her love of language in poetry and song since childhood. A graduate of Radcliffe College and The Harvard School of Education, she has been an elementary school teacher, poet in the schools, worked for two years in children's book publishing and later as an editor of a nonprofit poetry press. For almost twenty years, she assumed a leadership position helping to develop The Washington Revels in Washington, DC, and has been named its Founder. She studied Scottish Gaelic, won awards in Gaelic song competitions and performed at festivals with a Gaelic folk group, MacTalla. She still sings in choruses and choirs, and loves to swim in the salty waters of Vineyard Sound. She was primary Editor of the anthology American Classic: Car Poems for Collectors (SCOP Publications, 1985) and her poems have appeared in a variety of publications, including a chapbook: The House, That Octopus.
About the illustrator: Julia S. Child is a biological illustrator and natural history artist. She works in pen and ink, colored pencil, half-tone techniques, and watercolor wash, and her work has appeared in more than a dozen books and numerous scientific journals and textbooks. She lives in Woods Hole, where she teaches popular classes in drawing plants and animals to students of all ages.
Virtual, free and open to the public.
https://www.westfalmouthlibrary.org/events/event/poet-mary-swope/
For more information, please contact the West Falmouth Library directly.
Event date:
Thursday, April 8, 2021 - 7:00pm
Event address:
West Falmouth Library VIRTUAL EVENT
575 West Falmouth Highway

$19.00
ISBN: 9781625493651
Availability:
On Our Shelves.
Online inventory updates every 24 hours. Call 508.548.5548 to verify.
Published: Word Poetry - December 11th, 2020
---