Story Time
Tuesday, July 24th
10:30 AM
Ages 2-5
Silly questions, the kind kids often ask, are followed by informative answers sure to make every reader eager to learn more about insects. Find out in Do Doodlebugs Doodle?, which will have kids laughing out loud as they explore the fun and fascinating world of insects.
When: Tuesday, July 24th at 10:30 AM
Where: Eight Cousins Bookstore, 189 Main Street, Falmouth MA
What: Story time
Corinne Demas and Artemis Roehrig are co-authors of Do Doodlebugs Doodle? Amazing Insect Facts, Does a Fiddler Crab Fiddle? and the forthcoming Do Jellyfish Like Peanut Butter?. The mother-daughter writing team are also the authors of Are Pirates Polite?, and the forthcoming The Grumpy Pirate.
Corinne Demas is the award-winning author of thirty-three books for kids and for adults, including The Disappearing Island, illustrated by Ted Lewin, Saying Goodbye to Lulu, illustrated by Ard Hoyt, and The Littlest Matryoshka, illustrated by Kathryn Brown. She is a professor at Mount Holyoke College and a fiction editor of The Massachusetts Review. She divides her time between western Massachusetts and Cape Cod. Visit her online at www.corinnedemas.com.
Artemis Roehrig received her master's degree from the Organismic and Evolutionary Biology program at the University of Massachusetts. Do Doodlebugs Doodle? was inspired by her work in an entomology lab and her experience as an educator at Wellfleet Bay Wildlife Sanctuary. In addition to writing books for kids, she's been published in the scientific journal Environmental Entomology. She lives in western Massachusetts and loves to explore nature with her two children. Visit her online at www.artemisroehrig.com.
Event date:
Tuesday, July 24, 2018 - 10:30am
Event address: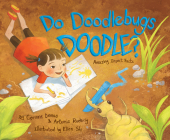 $16.95

ISBN: 9781943978359
Availability: Currently not in store. Available to order. Usually Ships in 3-7 Days
Published: Persnickety Press - March 27th, 2018
---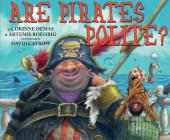 $16.99
Email or call for price.
ISBN: 9780545628747
Published: Orchard Books - November 29th, 2016
---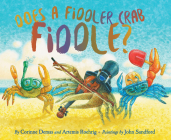 $15.95

ISBN: 9781943978038
Availability: Currently not in store. Available to order. Usually Ships in 3-7 Days
Published: Persnickety Press - September 13th, 2016
---