March 2016
Upcoming Events
Saturday, March 19
Colin Woodard, "American Character: The Epic Struggle between Individual Liberty and the Common Good"
Location: Falmouth Museums on the Green
Time: 2 pm
The struggle between individual rights and the good of the community as a whole has been the basis of nearly every major disagreement in our history, from the debates at the Constitutional Convention and in the run up to the Civil War
to the fights surrounding the agendas of the Federalists, the Progressives, the New Dealers, the civil rights movement, and the Tea Party. In American Character, Colin Woodard traces these two key strands in American politics through the four centuries of the nation's existence, from the first colonies through the Gilded Age, Great Depression and the present day, and he explores how different regions of the country have successfully or disastrously accommodated them. The independent streak found its most pernicious form in the antebellum South but was balanced in the Gilded Age by communitarian reform efforts; the New Deal was an example of a successful coalition between communitarian-minded Eastern elites and Southerners.
Woodard argues that maintaining a liberal democracy, a society where mass human freedom is possible, requires finding a balance between protecting individual liberty and nurturing a free society. Going to either libertarian or collectivist extremes results in tyranny. But where does the "sweet spot" lie in the United States, a federation of disparate regional cultures that have always strongly disagreed on these issues?
Saturday, March 26
Teen Hangout: Graphic Novel Club for Grades 7-12

Location: Falmouth Public Library, Young Adult Room
Time: 2-3 pm
Teens are invited to read and discuss
Nimona
, a webcomic-turned-graphic novel by Noelle Stevenson. Dates and times for future graphic novel hangouts will be determined at the March 26 meeting.
Refreshments provided.
For more information about this program, please contact the Falmouth Public Library at (508) 457-2555 ext.6, text "askfpl" to 66746, or visit the Info Desk.
Tuesday, March 29
Second Annual Teacher Night
Location: Eight Cousins book store
Time: 5-7 pm
Thanks to everyone who has registered. We only have 10 spots left! Please reserve your place now!
Click here to register.
Thursday, April 7
Windows and Mirrors Project: Diversify Your Shelves
Sponsored by No Place for Hate, Falmouth Public Library, and Eight Cousins
Location: Falmouth Public Library, Hermann Room
Time: 6 pm
Join the conversation!
---
Tasha and Lola's Book Corner
Looking back at the first 3 years
Lola turns 3 in March, and as this milestone approaches, I have been thinking about our reading progression during these first years of life.
Reading together began before Lola was born. While pregnant, I read anything and everything aloud to her: children's books, pregnancy books, whatever I was reading. I can't measure the impact this reading had on her, but for me, this was a special time.
From birth until about 12 months, Lola and I read simple board books. Colorful images, rhyme, peek-a-boo pages, and photographs of real babies were all hits with her. At around 6 months, I introduced durable lift-the-flap books with supervision.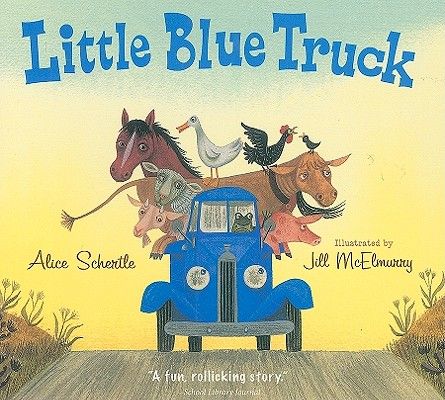 Between 12 and 24 months, Lola began walking and talking. Books that encouraged movement, stories with recognizable animals whose noises she could make, and magnets that kept her little hands busy were great. At around 18 months, I began mixing slightly longer picture books in with board books.
Between 24 and 36 months, Lola and I have worked on concepts such as basic counting, colors, and shapes. I like when she leads the way in selecting books, and I always try to turn reading into a conversation: "How many butterflies are on this page?" "What color is the flower?"
Now, as Lola turns 3, I look forward to what our reading future holds. She sometimes "reads" her books by herself now, and while I love watching her become more independent, I also hope that cuddling up together for a read-aloud bedtime story continues for years to come.
See all of Tasha and Lola's Book Corner picks here!
Spring Holiday Books
more Easter and Passover selections . . .
Shop online. Locally!
Our website now lists the books that are currently available in our store. Look for the note that says "On Our Shelves." The site is updated daily, so we highly encourage you to call to put a book on reserve.
You can also order books online. Choose Pick up in Store and Pay in store to save entering a credit card number. We'll call you when the book is ready.
Interested in the books we feature in our newsletter? Click on any image cover to check availability or order a copy.