March 2019
YES, We Can!
March is Women's History Month. According to the website womenshistorymonth.gov, what began as "Women's History Week" in 1981 became "Women's History Month" in 1987 when Congress passed Pub. L. 100-9 after being petitioned by the National Women's History Project.

Between 1988 and 1994, Congress passed additional resolutions requesting and authorizing the president to proclaim March of each year as Women's History Month. Since 1995, Presidents Clinton, Bush and Obama have issued a series of annual proclamations designating the month of March as "Women's History Month." The purpose of setting aside this month is to commemorate and encourage the study, observance, and celebration of the vital role of women in American history.

The few female leaders throughout the centuries have made it into the history books. However, countless women never received recognition for their accomplishments and work, dismissed simply because of their gender. In the era of #MeToo, many wrongs have been corrected. We now have the greatest number of women serving in Congress, four women (so far) have announced they are running for the presidency, women are joining corporate CEO ranks, members of the women's national soccer team have stood together and filed a gender discrimination suit against U.S. Soccer. And the latest super hero, Captain Marvell, is a woman. Progress grinds along slowly, but women's voices are are beginning to be heard, their accomplishments are being recognized.
On the other hand, there is one place that has always presented strong females: books. I remember loving Madeleine, a feisty individual who stood out among the "12 little girls in two straight lines." Pippi Longstockings is another scrappy, parent-less girl who gets along using her wit and intelligence. And many of us were inspired by Jo March, of Little Women fame, who was determined to pursue a writing career. There are countless additional female characters from literary history whom readers, young and old, have drawn upon for inspiration.

The Eight Cousins staff (by the way, Eight Cousins is owned by three amazing women--and many other other businesses on Falmouth's Main Street are women-owned) has selected their own "favorite, feisty, fearless and ferocious female literary characters." Send us yours!
from Eileen
Watch Us Rise
is a wonderful book about speaking up and using your voice. It incorporates a fascinating range of poetic forms and references to female artists, as well as a resource list for further reading. Inspiring!
(from Sara)
Cordelia Lehane, the heroine in
The Amberlough Dossier series by Lara Elena Donnelly; scrappy, street-smart Cordelia fights her way from urchin to cabaret star to be the leader of a revolution.
(from Emily)
(from Joanne)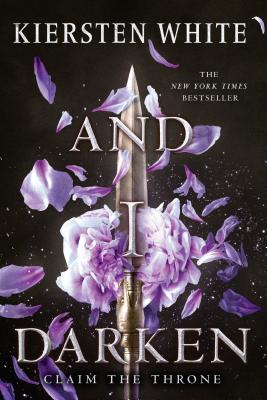 (from Audrie)
(from Audrie)
Eve, from the
Alice Network.
Eve was recruited as a spy during World War I. She was "found out," and subsequently tortured. In the aftermath of the war, she searched for her enemy and made sure that he paid for what had done to her.
(from Lindsay)
(from Izzy)
Kya Clark has lived on her own since age 6. She learns to survive by closely observing the natural world surrounding her home on the marsh. Beautifully written, Where the Crawdads Sing is testament to the human spirit's will to overcome adversity. (from Mary Fran)
The Navy and the Army, during World War II, recruited college women to be trained at breaking Japanese and German codes. Although
not able to discuss their vital role, this group of women were essential to U.S. victories during the war.
(
from Mary Fran)
New and delightful gifts for Spring are in the store!
More games, puzzles and other surprises have recently been added to our shelves. Don't miss out! Come in and browse before these cute bunnies are adopted.
Join the PBS NewsHour/New York Times monthly book club, Now Read This
It's easy! Just follow the link below and join the group. Each month, the PBS NewsHour/NYTimes book club, Now Read This, selects a book for discussion. The book for March is
The Power
, by Naomi Alderman.
During the month, there is information about the selected book and its author online. Readers are encouraged to submit questions to the author, some of which will be aired on the PBS NewsHour at the end of each month.
New on Our Shelves
Available in Paperback!
Visit Eight Cousins and browse among the shelves for additional titles.