October 2017
Audiobooks by Libro.fm
One of the joys of owning Eight Cousins is that my work is reading. But I had no idea how many new books are published each year, and how many of them I would really want to read. Customers looking for book suggestions start with staff recommendations, so in order to connect with our customers, we all try to read as many new titles as possible.
When searching for more time to read, I found
Libro.fm
which offers over 70,000 titles in downloadable audiobook format to your iOS or Android device using Libro's app. Now whenever I'm driving, working around the house, or walking I can listen to a book.
There is a wide range of books available -- I have listened to
The Whistler
by John Grisham,
Mrs. Fletcher
by Tom Perrotta,
Sing, Unburied, Sing
by Jesmyn Ward, and
The
Girl in Cabin 10
by Ruth Ware. There are also many children's and young adult options, which I enjoy listening to while on shorter trips around Falmouth.
I thought I would have trouble following the stories and my mind would wander off., but the narrators bring the books to life and pull me right in.
The only catch to listening to audiobooks is that I often have to stay in the car when I reach my destination because I'm so engrossed in the book!
Audiobook memberships are now available through Eight Cousins! Powered by our audiobook partner
Libro.fm
, your first audiobook is $0.99 and the service costs only $14.99 per month. You'll get to select from 70,000+ audiobooks, including New York Times bestsellers and hidden gems curated by our indie bookseller sisters and brothers all over the country. Best of all, you'll be supporting your own local, independent bookstore, Eight Cousins.
Happy listening!
Eileen
Featured Gifts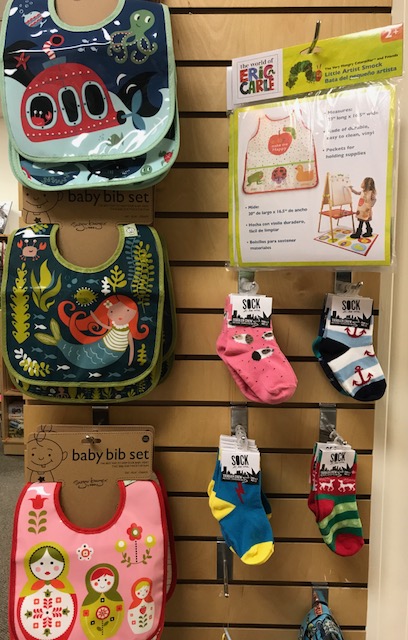 Fall Holiday Books
Signed Copies
We have signed copies of these books in stock.